Universal Intelligence Estimate
The Naked Intelligence Officer
Universal Declaration of Humint Rights
PETA: People for the Ethical Treatment of Americans
Secrets of 9/11 (Recently unclassified!)
Spaiku! (CIA haiku poetry from the Covert Comic! "Spooky" - USA Today)
Black Matters (The world's most classified poetry)
Intelligence Underground (Spookiest of the spooks)
Form 22C: Questioning Authority
Intelligence Agents (Classified links and communiqués)
Copyright 1998-2019. All rights reserved.
The Covert Comic
Weekly Intelligence Briefing
(Note: Cleared readers only, please.)
It's good to feel a sense of urgency – provided you have that sense of urgency's prior consent.
● No cause is more important than that of intelligence reform. If we can determine how intelligence reform is caused, we can work to develop an effective prevention strategy.
● How's karma's karma?
● The first casualty of Star Wars was star truth.
● If I'm reincarnated as a male ladybug, I think I'll just go ahead and fly straight into a spider's web the very first day. – The Naked Intelligence Officer
Executive Intelligence Summary
In the land of the noseless, the man with one nostril is not king.
*
Intelligence is in the night vision goggle of the beholder.
● At CIA we've been shaken by reports of alcoholism in the Intelligence Community.
... Though fortunately we haven't been stirred. – Real Men Don't Get Published
● What's wrong doesn't cease to be wrong merely because a majority believes it so. It also requires my written approval.
● You'll never win anything whining on the sidelines. You need to get out there and start whining on the field.
● It's OK to pick your battles, as long as you don't eat them.
PostTopSecret of the Week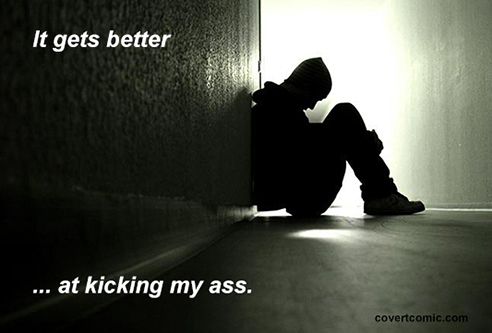 – from PostTopSecret
*
If I took off my sunglasses, everyone else would have to put on theirs.
● Rumors, gossip and innuendo do not equate to intelligence. They're typically way more accurate.
● I'm having an out-of-experience body.
● WTF, but where W = 'Whither'
● They say that unless you're the lead dog, the view never changes. Then again, if you're a dog you probably like that view. – My War on Terror!
Executive Intelligence Summary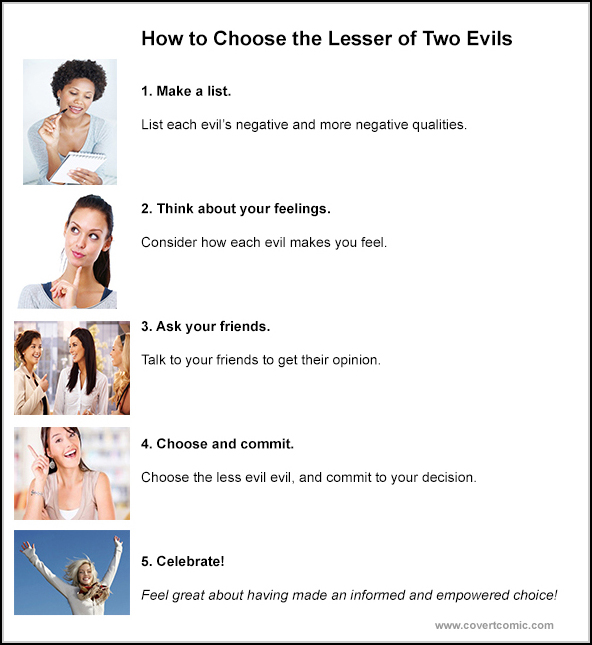 The Covert Comic officially isn't on Twitter.
*

The Covert Comic.
Read him while you still can!