The Covert Comic
Weekly Intelligence Briefing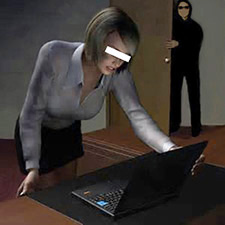 (Note: Cleared readers only, please.)
NOCONTRACT – NOT RELEASABLE TO CONTRACTORS/CONSULTANTS (YOU KNOW, SEEING AS HOW THOSE CONTRACTORS/CONSULTANTS PROVIDED THE INTEL IN THE FIRST PLACE).
● A typical deception operation consists of a mix of active and passive deception measures – 'assive' deception, if you will.
● Interpersonal skills are like database management systems: being a good listener is about routing incoming requests to an appropriate service handler.
● Last night I questioned my belief in God. But my belief in God had an airtight alibi.
● Ignorance is blissinformation. – Universal Intelligence Estimate
Motivational Secret of the Week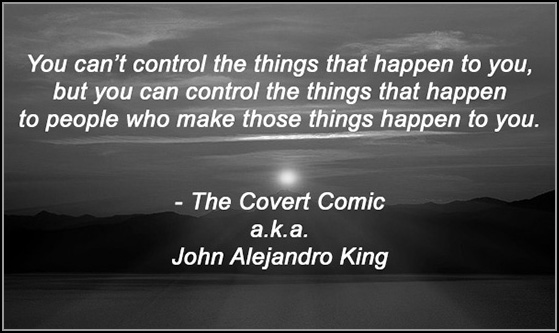 *
Freedom is not free. But if it consents to electronic monitoring, freedom may be released to home confinement.
● At CIA, our goal is a world where nothing is classified Secret. Just Top Secret, and Controlled Unclassified Information.
● Don't refer to employees as 'resources,' refer to them as people. The word 'people' contains 3 less characters, which saves on data storage costs.
● I'm a polymath. I've slept with a statistics major and a topology major at the same time.
● I could never bring myself to delete a deceased relative from my contact list. So I just leave all my relatives off.
PostTopSecret of the Week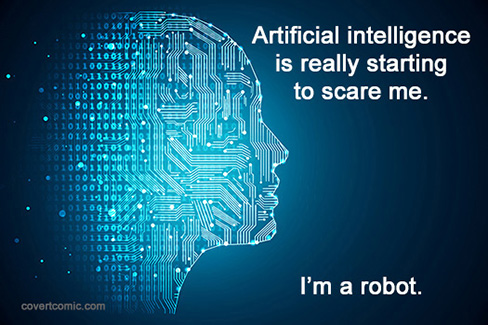 From PostTopSecret
*
Order of battle? If it's OK with you, I'll go last.
● Intelligence Community Dis of the Day. Her cover has been compromising.
● The fact that someone disagrees with me doesn't make that person evil or stupid. To disagree with me they would have to be evil or stupid already.
● I could never have sex without love – because I love sex!
● In the interest of safety, shouldn't everything come with a self-destruct button? – My War on Terror!
Executive Intelligence Summary
Power corrupts, but the power of positive thinking corrupts positively.
The Covert Comic officially isn't on Twitter.
*

The Covert Comic.
Read him while you still can!